"Choosing the partner, we all evaluating him, first of all from the point of reliability".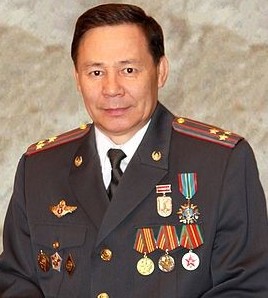 Security Company ALMAZ SECURITY was established in March, 2004. It has a license for performing security job dated March 12th 2004 No. 000812. The indicated license is effective at the territory of Republic of Kazakhstan, without limited period of efficiency. The founder of ALMAZ SECURITY is Mr. Lyuze Alexander Ivanovich – head of Specialized Security Services of the Department of Internal Affairs in Astana.
In our job we apply leading Kazakhstan and international experience of keeping security business, implementing modern innovative solutions. Thankfully to this we recommended ourselves as high class experts.
Also would like to note that our company is offering whole set of security services and services of accompanying and servicing, which will allow you to save money, time and will provide comfort.
ALMAZ SECURITY cares about each of his clients. We are developing security plan for each company which is completely complying with needs of the customer, also identifying possible changes in future. We try to provide optimum solution and qualitative daily execution of our services.
After close analysis of Your facility, we offer to You competitive, individually developed solutions for improving efficiency of the complex security system.
At the administration board of the Company 7 days per week and 24 hours per day working qualified personnel having wide experience of working in the various structures of the Ministry of International of RoK, that passed through special preparation abroad. Choosing personnel is performed on contest basis. Whole personnel regularly passing through required types of preparation.
Confidentiality, quality of the provided services, reliability, integrity of business relations, optimum correlation of prices /quality – is our credo.
With us You will feel yourself completely secure.
Regards,
Head of the group of companies "Almaz" – Lyuze A.A.
Company personnel