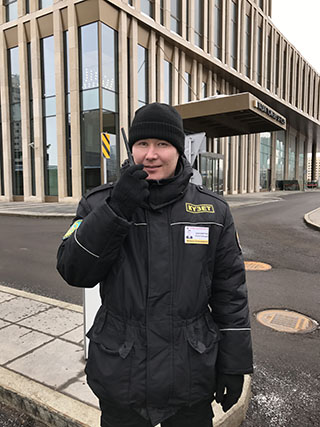 Physical security of the facilities is required for the stable functioning of the various types of companies. Main goals of which are: performing access control, security of properties, security of personnel and visitors, keeping public order, monitoring of situation at the facility, fire safety, prevention of the property abuse and terrorism actions.
Security Company ALMAZ SECURITY is preparing a concept and security plan of the facility, taking into consideration several factors such as location, quantity of personnel, sphere of business, possible risks, preferences of the client and etc. Specialists of the security company are developing optimal plan of security of Your company.
Personal security of the physical entities is performed by professional personnel of ALMAZ SECURITY that passed through special preparation. For providing reliable protection of the clients, specialists of the agency are using wide practical experience in this direction and having required skills on revealing and preventing all types of threats for the personal security of the client.